Commission Status: CLOSED
If you are interested please email me at mail@rk-d.net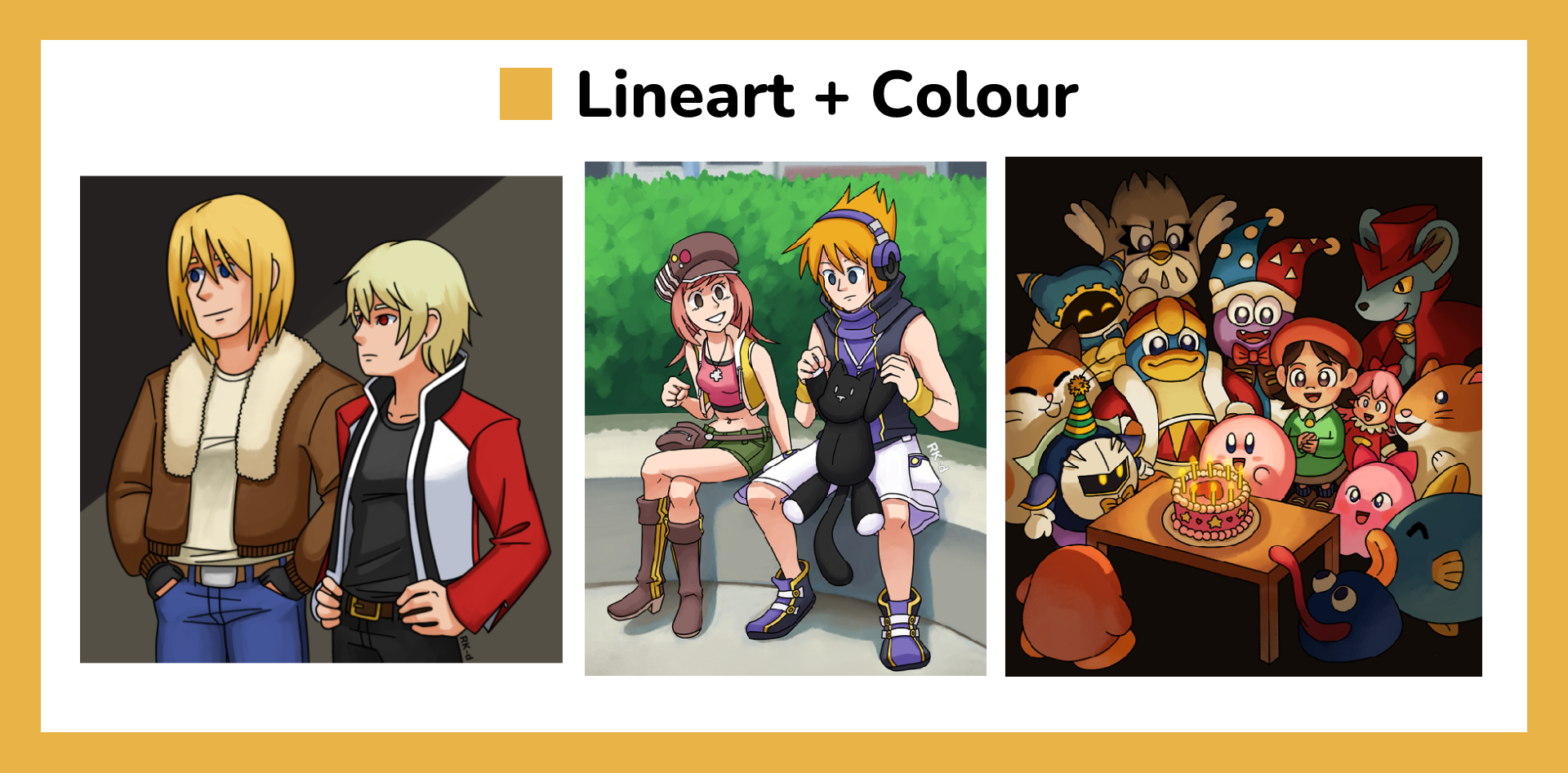 Line Art + Colours
Prices Starting at 50$ USD*

Illustration artwork with cell shaded/semi painted colours.
Can be paired with either a painted background or line art+colours background.

*Price may vary depending on commission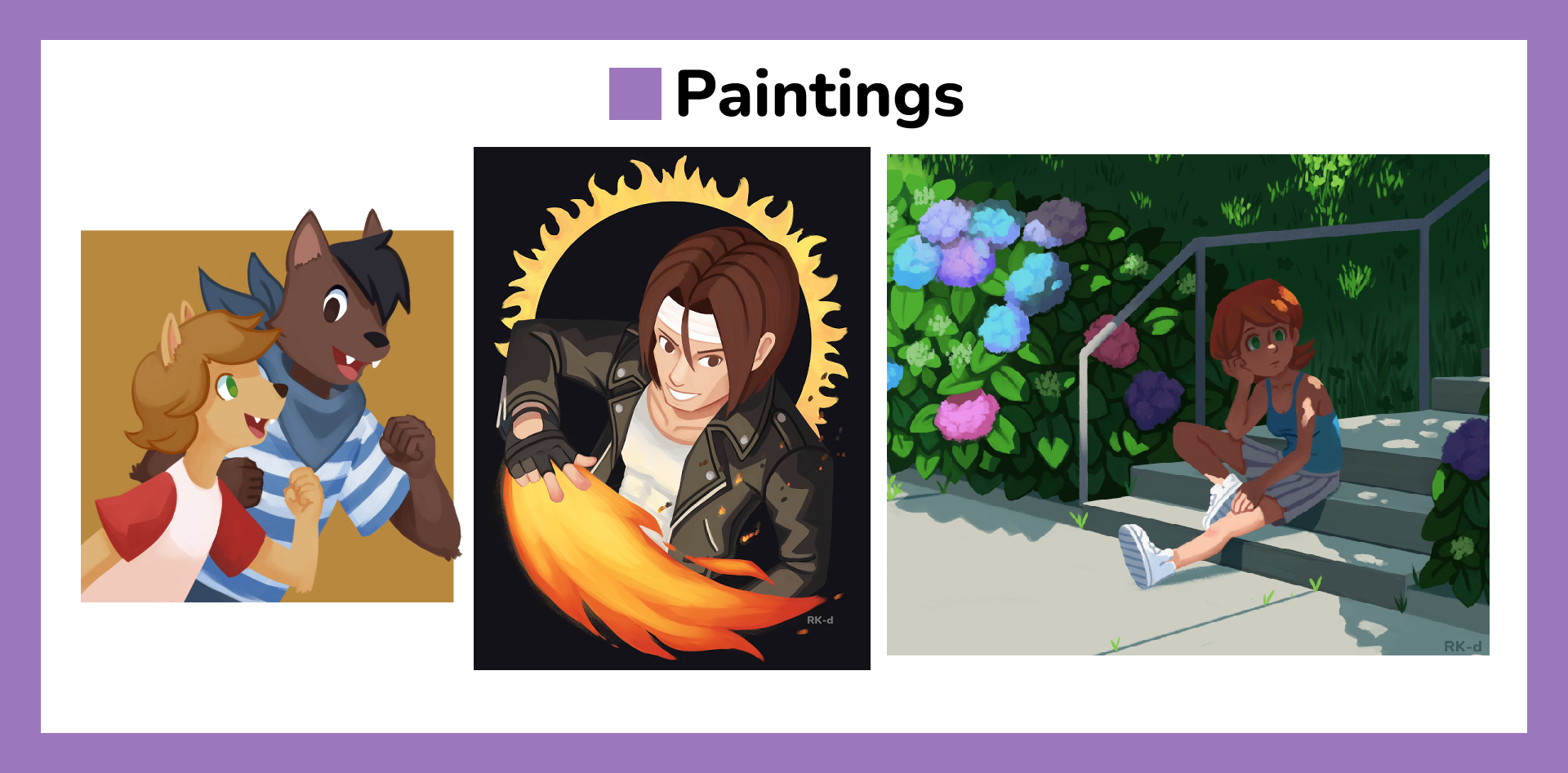 Paintings
Prices Starting at 100$ USD*

Digitally painted illustration.
Great as desktop/phone background, social media banners etc.

*Price may vary depending on commission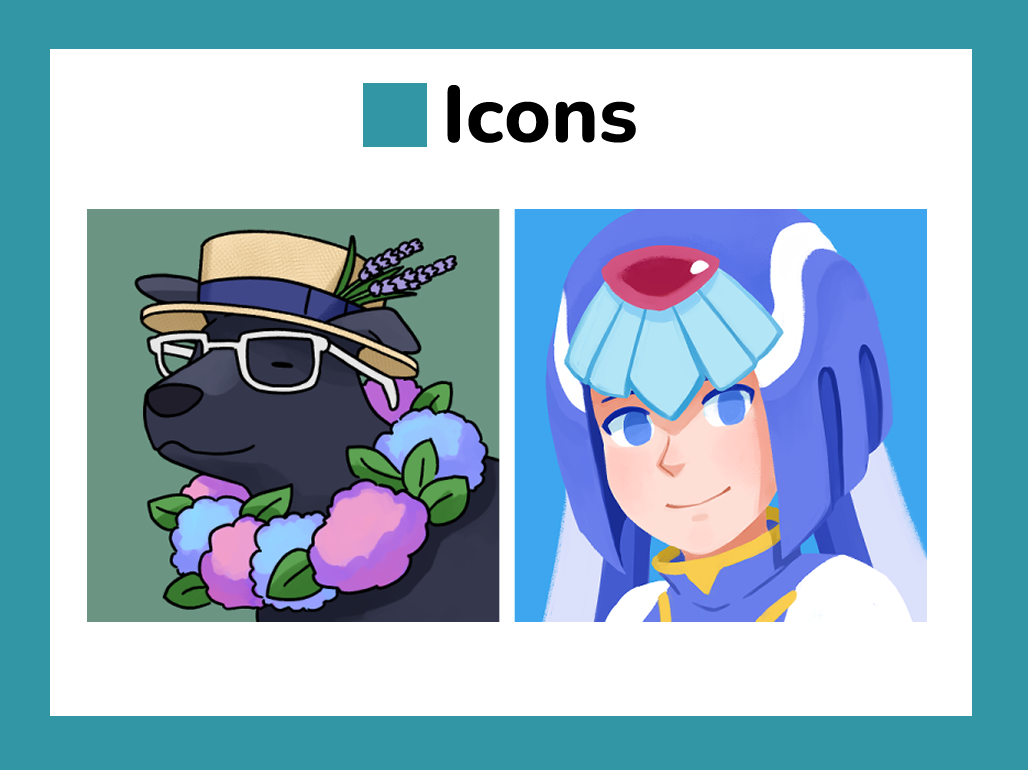 Icons
Prices Starting at 25$ USD*
Non-animated Icons in either as a Line Art Illustration or Painting**
Will be provided at 1000x1000px square resolution -- works for all social media!

*Price may vary depending on commission
**Painted Icons will be extra

Information | Terms and Conditions
Keep all communication related to the commission through my email: mail@rk-d.net
Do not send me messages about your commission through social media private/direct messages as they are not checked regularly.

OK!
Anthro
Mecha/Robots
Multiple characters
Fan art
Real people
Animals
Fantasy creatures
NO!
Pornographic/Fetish or explicit illustrations
Excessive gore
Graphic design work (logos)
Policial art (in support or against any public figure or ideology)
If you are unsure if something might be okay or not, please contact me and ask.

I reserve the right to turn down/refuse any commission for any reason otherwise not listed.

Provide high quality, clear reference images for best results. The more reference images sent, the better.

Be sure to provide dimensions/size needed/use case (for phone/PC background, banner etc.) to have art be sized appropriately.

Artwork can take upwards of 2 weeks to complete. Please let me know if there is a particular deadline for the artwork to be finished such as a birthday or anniversary. Please allow for more time if your commission includes more detail (backgrounds, multiple characters, detailed designs) or is a painting. I may turn down a commission if the deadline is not possible for me to reach.

I do not and will not provide original files.

All sales final after final art is delivered. No refunds or cancellations except under emergency.

Process
Updates will be given at stages through the artwork for approval. I will not continue work until the last email is approved.

After completion of the sketch, I ask for 50% of payment, and the remaining 50% is to be paid to receive the final version of artwork. You can also pay in full after completion of the sketch if you are more comfortable with that.

All rough work will be sent in a reduced resolution and/or watermarked. Final art will be sent with no watermark or signature after payment is received in full.

You are allowed up to 3 changes to the artwork. Major changes (such as changing mind on the commission) or additional changes will be charged additionally.

All commissions for personal use. Please mention if work is needed for commercial use, (Youtube videos you make profit from, Music album artwork, branding etc.) pricing and terms will be different.

Personal Use
By purchasing a commission, you are given free personal use of the commissioned artwork. You may use the artwork for social media banners, icons/profile pictures, digital stickers/emoji, desktop/phone backgrounds etc. You are also allowed to print the artwork for personal use.

You are not allowed to sell or profit from my artwork in any form.